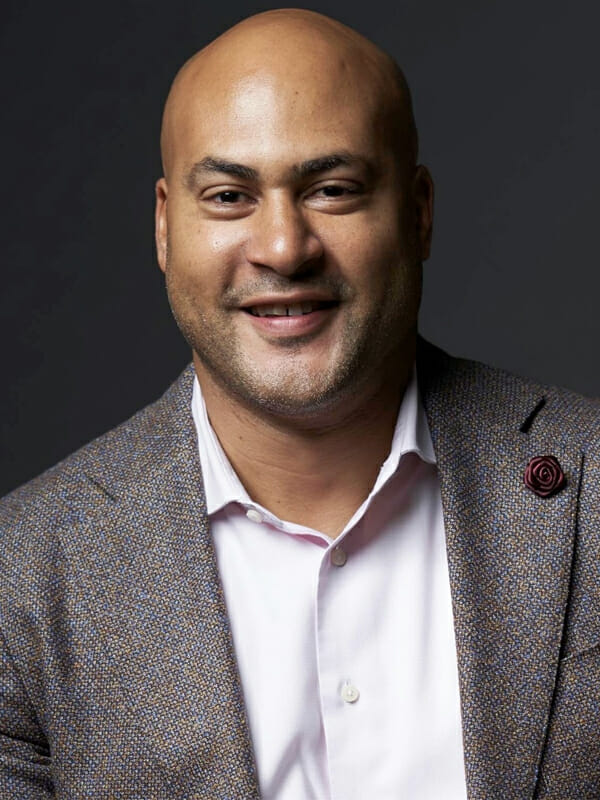 Essen Otu is the Manager of Diversity & Inclusion at Salt River Project (SRP), one of the nation's largest public utilities, where he is charged with building a more equitable and sustainable future for SRP's customers, employees and community.
With a career spanning government, non-profit, healthcare and utility industries, Essen has managed to harness his passion for philanthropy to create equitable and inclusive organizations and communities.
Essen is a graduate of Valley Leadership, a Phoenix Business Journal 40 Under 40 awardee, Virginia G. Piper Fellow alumni and currently a board member of the Arizona Community Foundation, Diversity Leadership Alliance and the Vitalyst Health Foundation.  However, he is most proud of the social impact REAP's community of givers that has had since its inception.

Essen received his undergraduate degree from Arizona State University and graduate degree through the National Urban Fellows Program at Baruch College in New York.
What experiences in your past led you on a road to philanthropy?
My faith and giving lead me to understanding the importance of philanthropy but being introduced to formal philanthropy after returning from graduate school in NYC was eye-opening.  Understanding the power of philanthropy, but specifically of Black giving around the country motivated me to help create something that didn't exist here in Phoenix.
What gap(s) does REAP fill in the community?
REAP fills gaps for small and large organizations often looking to scale and expand their impact, but who may lack the philanthropic networks to have access to donors that look like them.
What makes REAP giving and/or membership unique?
REAP is not unique in our structure, but we are an anomaly in Arizona, where the statewide population of Black or African Americans represents only 4-5% of the population.
Who do you see benefits the most from REAP membership?
One may assume our grantees benefit the most from REAP membership, but it's ultimately our members and our collective networks. Beyond our giving, we've been able to build the capacity and influence of our members by leveraging our collective networks, skills and assets. Many collaborative efforts, business ventures and friendships have emerged from membership.