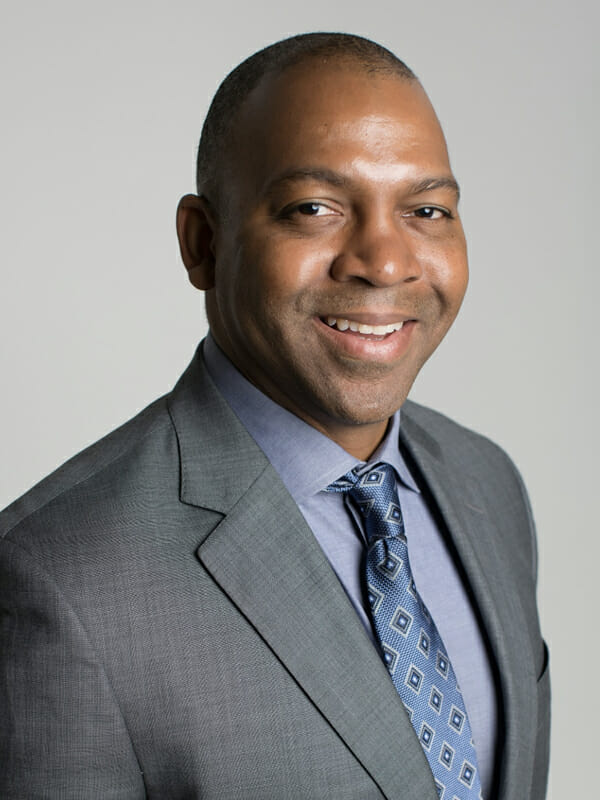 Tyrone Benson, PhD, is a Reliability Research and Development Engineer at Intel Corporation in Chandler, AZ, where his most recent roles include Lead Reliability Engineer for the Artificial Intelligence Products Group and Product Integrator for Intel's 5G ASICs.  In addition, Dr. Benson has worked with Intel as an Assembly Integrator, Analog & Digital Designer, Product Reliability Engineer, and Engineering Manager.
Dr. Benson believes whole-heartedly that STEM is a foundation on which great careers can be built, so in addition to his day job, Benson has introduced thousands of students at several local high schools and community colleges to the many STEM career options. He serves on the Center for Research in Engineering, Science and Technology Advisory Council Board and is a graduate of Valley Leadership.
He is a founding member of both Real Engagement through Active Philanthropy in Phoenix and The Dreamality Conference, which is a grassroots effort aimed at career exploration and college preparedness for students in Benson's hometown of Alexander City, AL and the surrounding communities.
He earned a Bachelor of Science in Electrical Engineering from the Georgia Institute of Technology and a PhD in Electrical Engineering from the University of Michigan, Ann Arbor.
What experiences in your past led you on a road to philanthropy?
I believe I have had opportunities because of the giants that came before me and all that they gave (literally, sacrificing blood, flesh, bone, sweat, and tears). I think I have a responsibility to again pay that forward.
What gap(s) does REAP fill in the community?
REAP is a nimble organization and has leadership committed to being both proactive and reactive about community needs.  Over the past several years, REAP has proactively invested thousands of dollars into youth development and abolishing private prisons.  Reactively, REAP has been quick in responding to community needs, granting funds to organizations providing COVID-related support to organizations focused on social justice and equity.
What makes REAP giving and/or membership unique?
REAP as an organization is in its infancy. Building this organization from scratch and watching it organically grow based on thoughts from new members and events of our time is such a thrill.
Who do you see benefits the most from REAP membership?
For me, I believe the act of giving is a blessing and I certainly feel blessed when giving through REAP.  In the end though, I hope that communities in need will see that REAP is and/or can be a resource to them.